This store requires javascript to be enabled for some features to work correctly.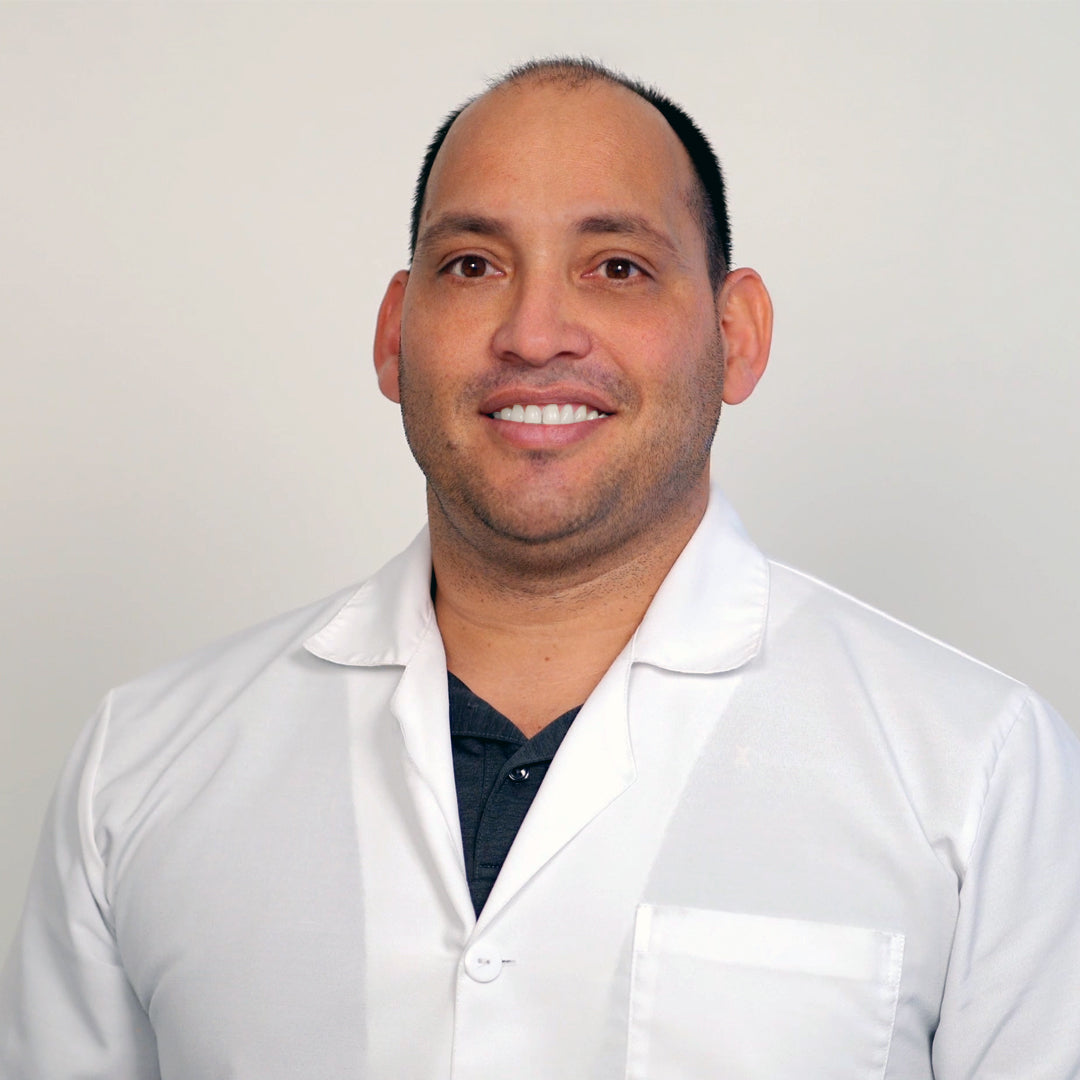 GET TO KNOW SOULFUL BEE'S HEAD SCIENTIST
DR. NOLBERTO PIñA
Nolberto's mother was diagnosed with breast cancer in 2016, which inspired him to dedicate his scientific career to finding alternative treatments in the world of cannabinoids.
Nolberto is well respected in the cannabinoid industry for his recent contributions and continues to be a pioneer in product development, education and research for Soulful Bee.
---
My story begins over 44 years ago in Venezuela, South America. My childhood through becoming a young adult was heavily influenced by family, we were very close with one another, and family was ALWAYS first. At a very early age I knew I wanted to be in the medical or science field and my family yet again motivated me to make this dream come true. My education was only second to family, and I pushed myself to learn everything I could and found my passion for science. After graduating from the University of Zulia in 2002 with a degree in Chemistry, I quickly realized I wanted more so I pursued a masters degree in science. In 2004 I received my Master of Science from the University of Zulia where I studied organic synthesis, interfacial phenomena, and surfactants. Finally, in 2009 I completed my doctoral program at the University of Zulia receiving my PhD in chemistry focusing on research for new surfactants in oil treatment.
My career began in the petroleum industry and continued for 15 years focusing on solving production issues and increasing overall production. I received multiple awards and recognition for developing processes for higher oil production in heavy crude, almost doubling overall output. By utilizing my background in surfactants, we were able to cut production cost by 400%.
In 2017, after leaving the oil industry, I moved to Columbia where I worked at AGAYA to improve their systems and formulas.
I then transitioned to Procter & Gamble in 2018, where I began researching new formulations for their lines of skin care and home care products. During my time there I traveled and worked with a number or their leads scientists around the globe. This time with Procter & Gamble provided me the knowledge and skills to transition into the health and wellness field.
Finally in 2019, I moved to the United States of America where I then began working with Soulful Bee to develop a line of CBD products to enrich the lives of all people.
My passion for working in the endocannabinoids system all started after my mother was diagnosed with breast cancer in 2016. This was devastating news for our family and that is when I decided I would dedicate my scientific career and knowledge to help her fight cancer and cancer treatment side effects. The strong side effects of radiation and chemotherapy were noticeable in my mother, as a researcher I began looking into alternatives treatments in the world of cannabinoids. When the cancer reappeared in 2019, I was able to take the knowledge and advances in this field to do a parallel treatment plan utilizing CBD and conventional treatment methods. To date, she is cancer free and healthy!
The opportunity to develop and investigate the world of cannabinoids, driven by the painful reality that my mother endured, enhanced my understanding and commitment to developing scientific alternatives for the well-being of others.
To date I continue to research and develop new canna-compounds to enrich the health and wellness of everyone who chooses to use our products.